Take a break: treat yourself to a brunch on the Seine aboard our vessel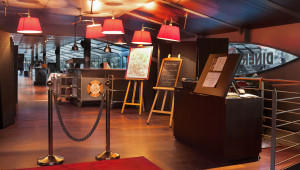 Our boat will beckon you for a delightful dinner or brunch cruise on the Seine. During your Parisian weekend, whether for a special occasion or simply to treat yourself, book now to discover our brunch on the Seine, with champagne…or without if you prefer.
 Take advantage of a moment of complete relaxation.
 With your family, friends, or your sweetheart, enjoy a delicious brunch on the Seine with pastries, savouries and why not some champagne? Enjoy your brunch in comfort facing the river and admiring the capital's famous monuments. Our cruise will take you under the famous bridges of Paris and alongside typical Parisian river fronts.
 Our dishes are prepared specially for you on board so you can enjoy a delicious meal any time of the year!